OUR CORE VALUES
TRUST RESPECT COMMUNICATION INTEGRITY INNOVATION TEAMWORK
OUR VISION
To become the undisputed Premier Financial Service Company in Antigua and Barbuda offering innovative and cutting-edge financial business solutions.
OUR OBJECTIVES
PROFIT
To achieve sufficient returns to finance the Corporation's growth and to provide adequate resources to achieve our other corporate objectives.
CLIENTS
To provide "products" and services of the greatest possible value to our clients, thereby gaining and maintaining their respect and loyalty.
FIELD OF INTEREST
To enter new and related fields only when the ideas we have, together with our technical and marketing skills, assure that we can make a needed and profitable contribution to the field.
GROWTH
To let our growth be limited only by our profits and our ability to develop and deliver products and services that satisfy real client needs.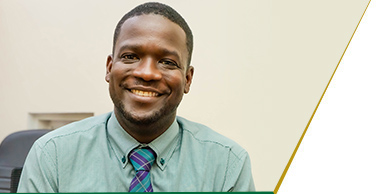 PEOPLE
To help our employees share the Corporation's success, which they make possible: to provide job security based on their performance, to recognize their individual achievements, and to help them gain a sense of satisfaction and accomplishment from their work.
MANAGEMENT
To foster initiative and creativity by allowing the individual great freedom of action in attaining well-defined and approved objectives.
CITIZENSHIP
To honour our obligations to society by being an economic, intellectual and social asset to the state of Antigua and Barbuda and the region.